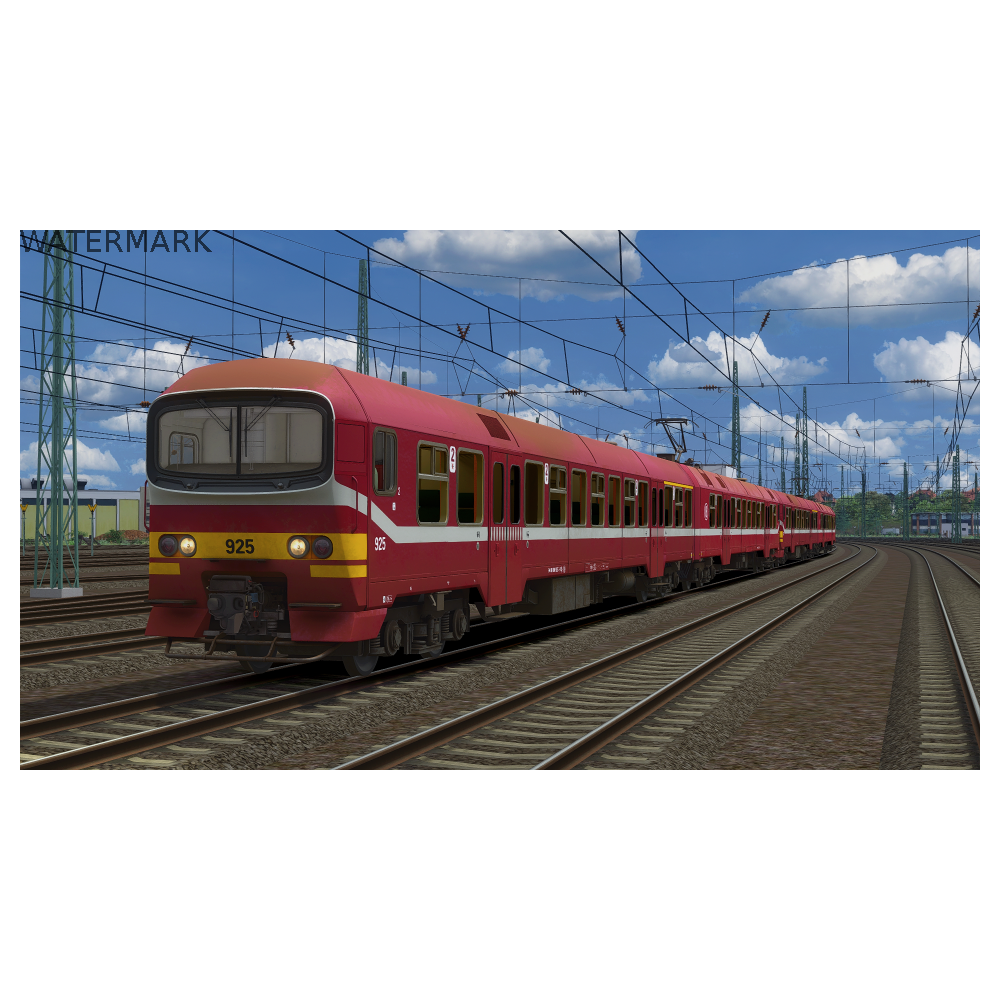  
SKTRAINS AM/MS 86
The 900 series is a series of EMU (two coaches) of the SNCB; they are more commonly called Sprinter (pronounced sprintèrre) or AM 86 after the year of the beginning of construction: from 1986 to 1991. It is characterized by its typical front wall which has the shape of a diving mask (which led to the nickname AM Cousteau). These railcars have a low mass; thus, in conditions of reduced adhesion, the braking and traction performances are strongly degraded.
Security policy
Secure payment via mollie


There are 3 variants in this package:
1st and 2nd generation railcar (Bordeaux)
renovated railcar (new look)
Functionality:
Realistic driving
TBL1+
Automatic standby
Realistic headlight and lantern system
Realistic sounds
Inscriptions and signage in conformity
GSMR-R
No customer reviews for the moment.
Customers who bought this product also bought:
SNCB's M4 coaches are UIC coaches produced in the late 1970s.
The M4 series was ordered together with the multiple units of series 03 (AM-MS 80 / 82 / 83) to meet the needs of the future IC-IR plan of 1984 and the major electrification of the network.
The class 96 (MS96 in Dutch, AM96 in French) is an electric multiple unit constructed in 1996[2] for the National Railway Company of Belgium.
They incorporate features from the DSB IC3 trainsets in order to enable passage from one set coach to another. When two or more units are coupled together in a single train, the entire front door folds away to give a wide passage, and the rubber diaphragms at the ends form a flush aerodynamic seal.
This package give you the possibility to add 28 variants to the product

SKTRAINS AM/MS 96

.
/!\This package requires the SKTRAINS AM/MS 96 add-on available on this site. /!\
The I11 coaches are modern UIC-Z coaches of the SNCB. They are suitable for speeds up to 200 km/h. Air-conditioned, they offer good comfort conditions with an interior noise level of only 65 dB at 200 km/h.
The series 11 and 12 locomotives are directly derived from these locomotives, and have the necessary equipment (for signalling and electrical voltage) to operate in the Netherlands and France respectively.
SNCB I10 coaches for Train Simulator 2021 of DTG. More than 35 variants and 12 versions.
SNCB HLE 13 locomotive
This add-on allows you to drive at a technical compliance level using the essential procedures to start and drive this locomotive.
However, you can also simplify the driving experience by deactivating the safety systems.