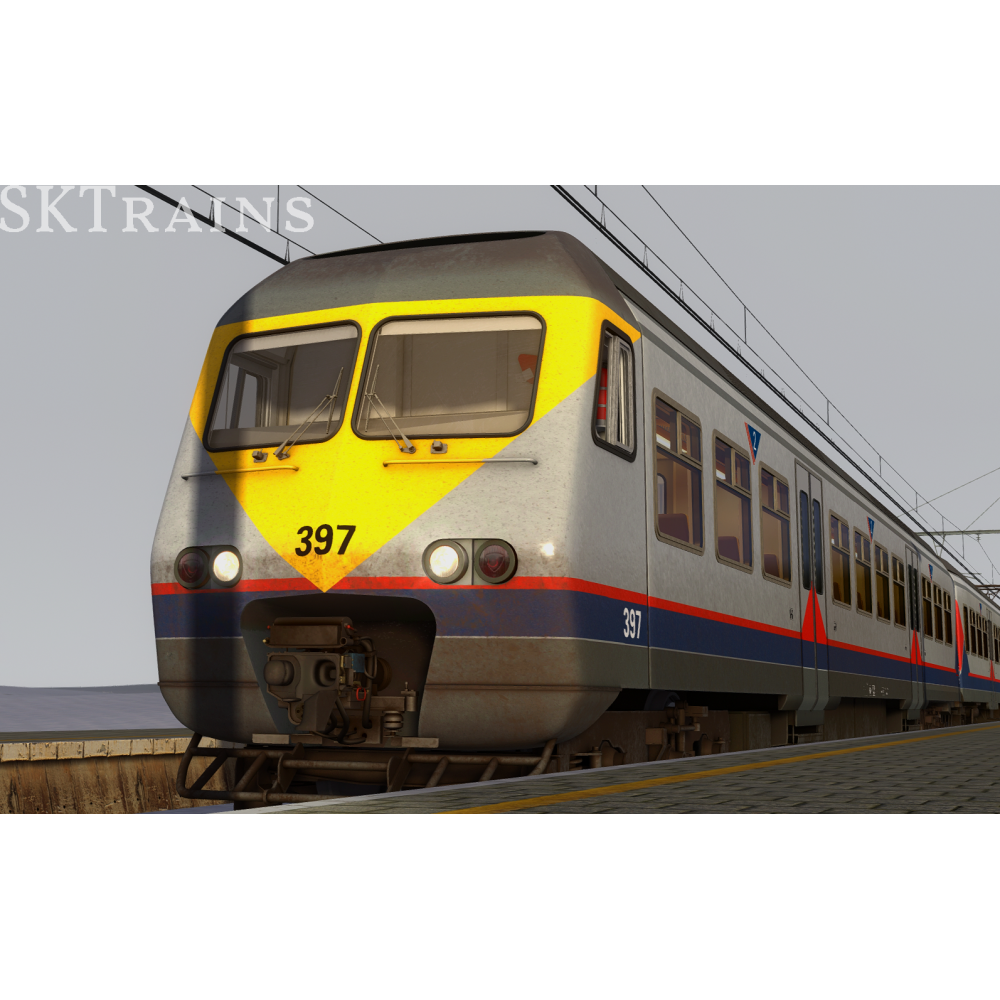  
SKTRAINS AM80 (Bordeaux & Memling)
The 03 series (or AM 80) EMU, more often called Break, are triple railcars of the SNCB.

They can run at a maximum speed of 160 km/h, are single-voltage (3000 V) and have a good acceleration and deceleration capacity thanks to their greater power than the previous series.

The AM 80 were given the nickname "Break", partly because their design was radically different from what the SNCB had known until then.
Security policy
Secure payment via mollie
The model faithfully reproduces the visual, physical and sound aspect of this "BREAK" motorcar.

Beyond the aspects mentioned above, here is a non-exhaustive list of the main functions reproduced:
Functionality:
MEMOR.
TBL.
TBL1+.
VA (Dead man system).
Realistic doors sytem ( le systèmes des portes à été intégralement scripté de manière plus réaliste a celui du jeu de base).
Realistic sounds.
Specific sounds of the engine in low grip ("Wheelsli" sounds).
Power and amperage in accordance with reality.
Random failures.
Possibility to isolate the safety system of the train, possibility to isolate the power units in case of damage.
Automatic "DUR" opening if the motor amperage becomes too high (+515A).
Coupling detection system from the cab.
Startup according to reality.
Livery Memling available in 3 versions (new, normal use, end of life).
Livery in Bordeaux with 2 coaches.
Different cab depending on the train ( HASLER MEMOR, DEUTA MEMOR, DEUTA TBL).
Real numbering and UIC inscription.
Realistic braking system (neutral, overload, brake lever with notches and PBL, emergency valve,...).
...
No customer reviews for the moment.
Customers who bought this product also bought:
The HLE18-19 locomotives are locomotives ordered by the SNCB from Siemens in 2006.

These locomotives are "ES 60 U3".

The series 19 is equipped with automatic GF couplings.