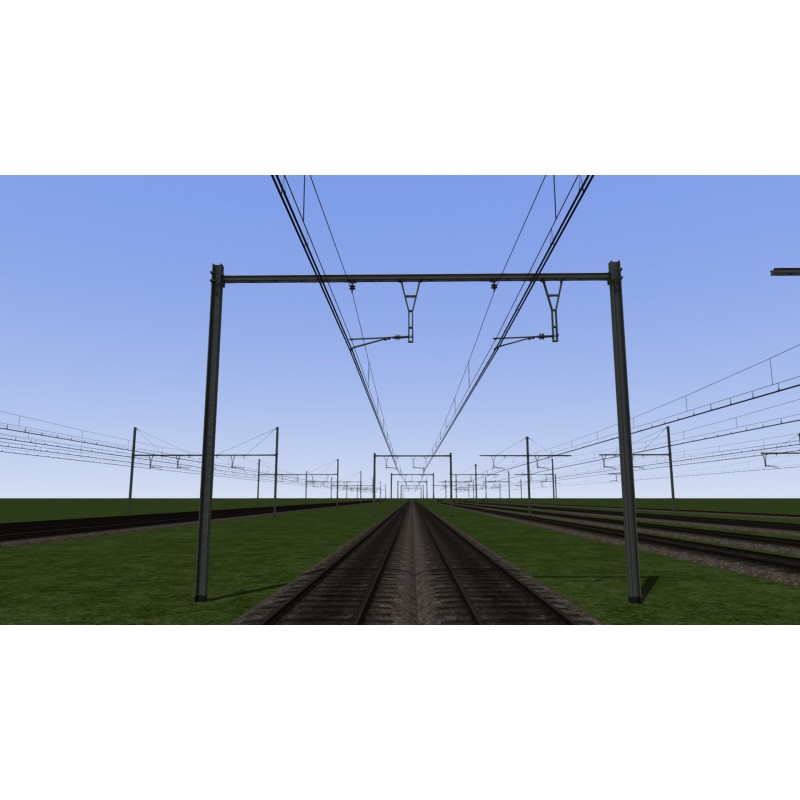  
SKTRAINS 3KV CATENARIES BELGIUM (V1.0.1)
SKTRAINS 3KV CATENARIES BELGIUM (V1.0.1)
Pack 1.0.1 of the 3Kv catenaries that equip the network of Infrabel.
These are catenaries with a so-called "dynamic" installation, i.e. they follow the track automatically.
Updates will follow with new types of consoles, gantries... and corrections of possible reported bugs.
Important information:
The height of the catenary in the track rule must be 5.7724 m to avoid any height problem.
If it is not possible to change the height of the track rule, use the track rule "SKlouisCatenariesTrackRules" supplied with it. 
Security policy
Secure payment via mollie
No customer reviews for the moment.