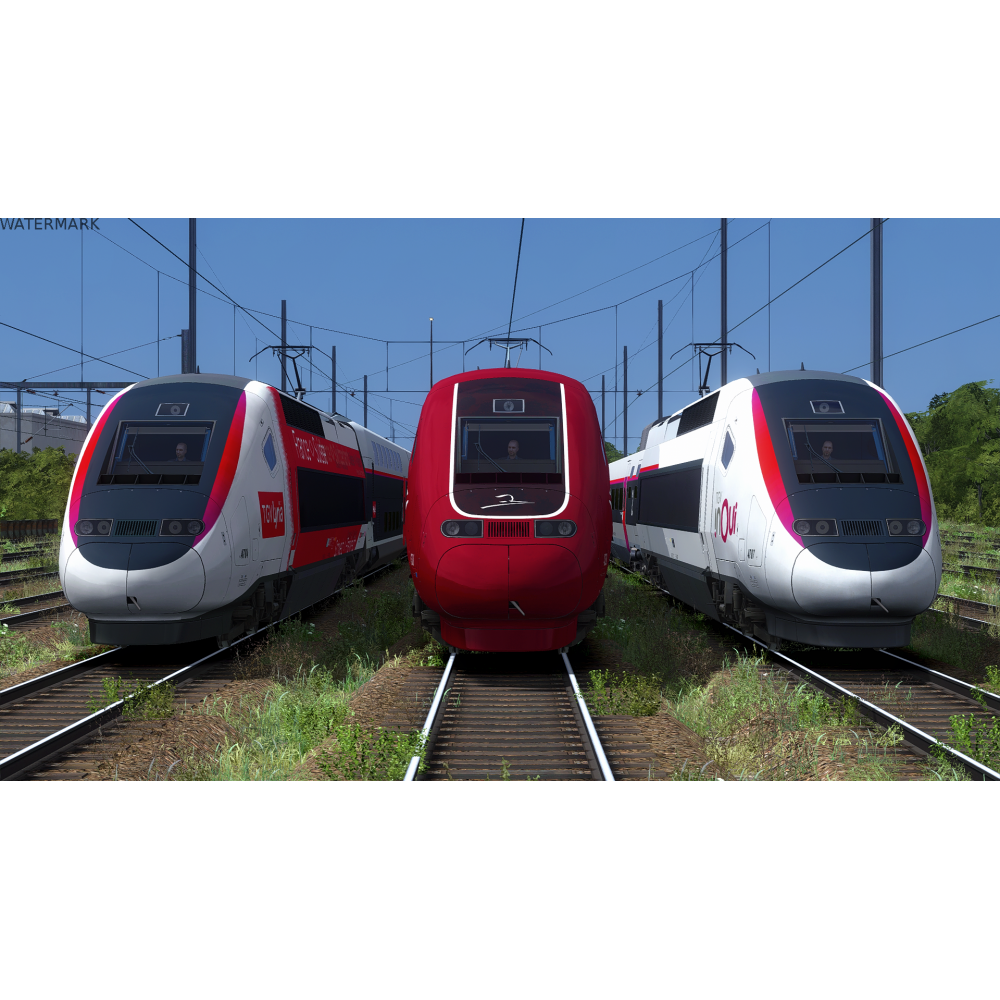  
TGV Thalys Pack V7.1
Welcome to the [ESL] Thalys & TGV Pack for Train Simulator 20xx
This pack includes around circa. 50 repaints including the latest Thalys and TGV Repaints and other TGVs around the world!
What does this pack include?
ca. 50 repaints
- 3D Roof
- 3D Antenna for PBKA and PBKA Gen 1995 and early 2009
- Soundmod for TGV Réseau, Duplex and Euroduplex
- Modified scripts
- Lightmods for Multiple TGVs
- 4K Reskins for most of the Thalys reskins.
- Lots of fun!
- DC pantographs instead of AC.
Security policy
Secure payment via mollie
No customer reviews for the moment.