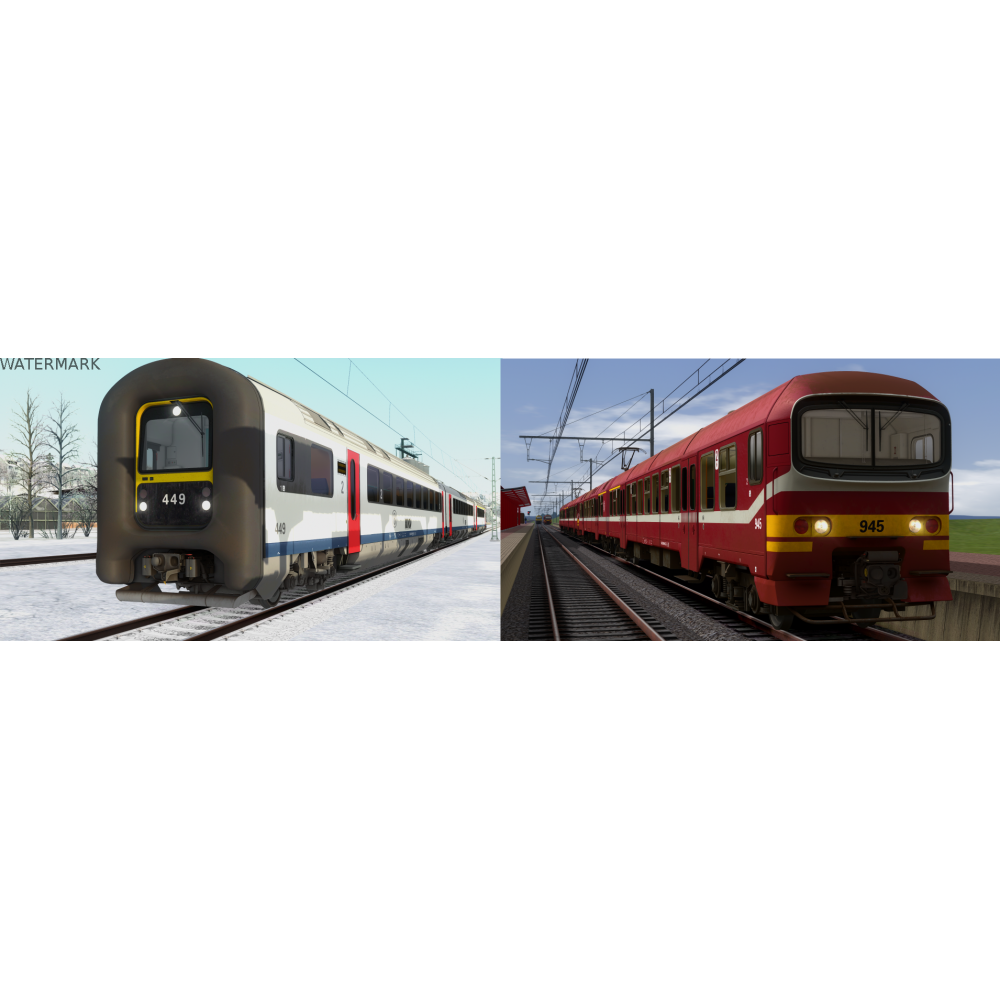  
SKTRAINS EMU package
This pack contains 2 electic motor unit and a livery pack.

Contents of the pack:
AM96
AM96 livery pack
AM86
Security policy
Secure payment via mollie
No customer reviews for the moment.
Customers who bought this product also bought:
SNCB HLE 13 locomotive
This add-on allows you to drive at a technical compliance level using the essential procedures to start and drive this locomotive.
However, you can also simplify the driving experience by deactivating the safety systems.
SNCB I10 coaches for Train Simulator 2021 of DTG. More than 35 variants and 12 versions.
The series 21 locomotives (SNCB) are electric locomotives of the Belgian Railways (SNCB) equipped with thyristor choppers to modulate the power at start-up. They are technically very similar to the class 27, but with a lower power.
The series 11 and 12 locomotives are directly derived from these locomotives, and have the necessary equipment (for signalling and electrical voltage) to operate in the Netherlands and France respectively.
The I11 coaches are modern UIC-Z coaches of the SNCB. They are suitable for speeds up to 200 km/h. Air-conditioned, they offer good comfort conditions with an interior noise level of only 65 dB at 200 km/h.
Price
€37.00
Regular price
€45.00
-€8.00
This pack contains a set of coaches and a locomotive from the 2000s.
Contents of the pack:
HLE 13
HV(R) I11
HV(R) M6