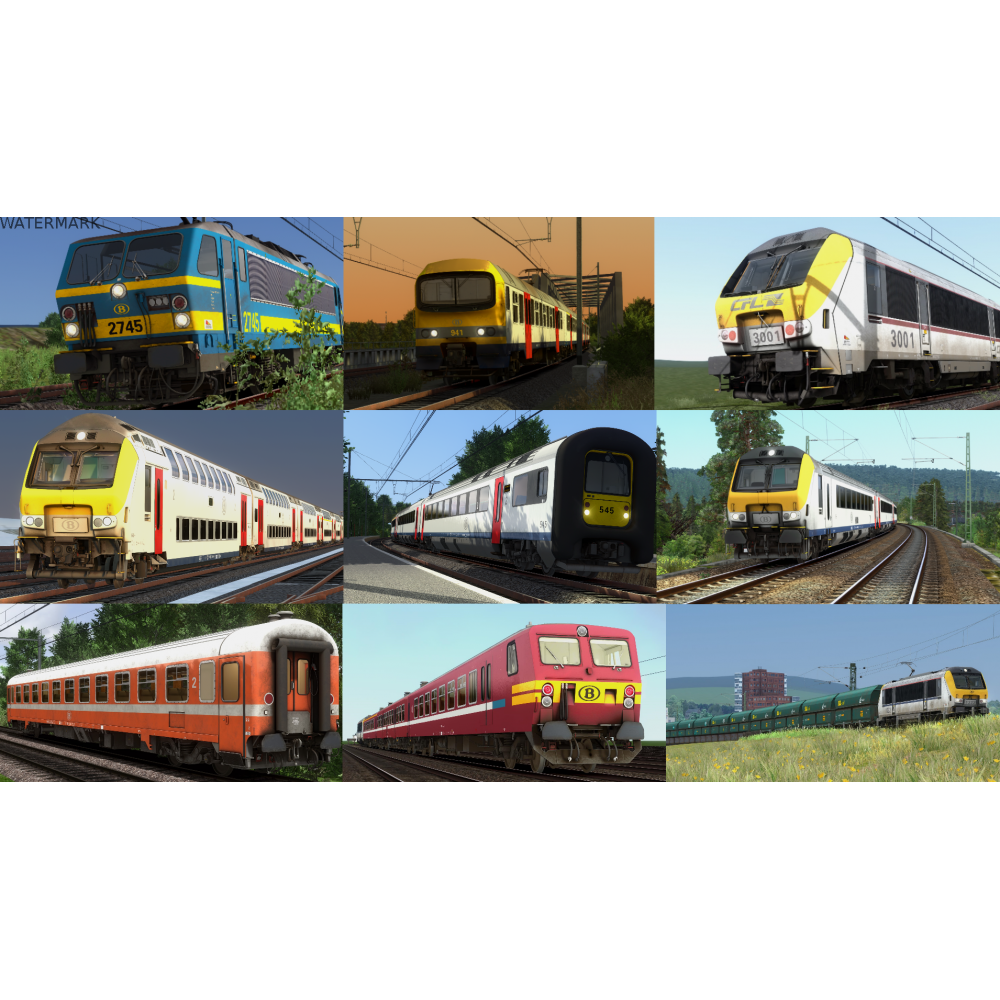  
SKTRAINS Full pack
This pack contains all SKtrains products which represents a discount of 74 €.

Content of the pack:
HLE13
HVI10
HVM6
HV(R) I11
AM96+livery pack
M4
FALNS
AM86
HLE21-27
Security policy
Secure payment via mollie
No customer reviews for the moment.
Customers who bought this product also bought:
The series 21 locomotives (SNCB) are electric locomotives of the Belgian Railways (SNCB) equipped with thyristor choppers to modulate the power at start-up. They are technically very similar to the class 27, but with a lower power.
The series 11 and 12 locomotives are directly derived from these locomotives, and have the necessary equipment (for signalling and electrical voltage) to operate in the Netherlands and France respectively.